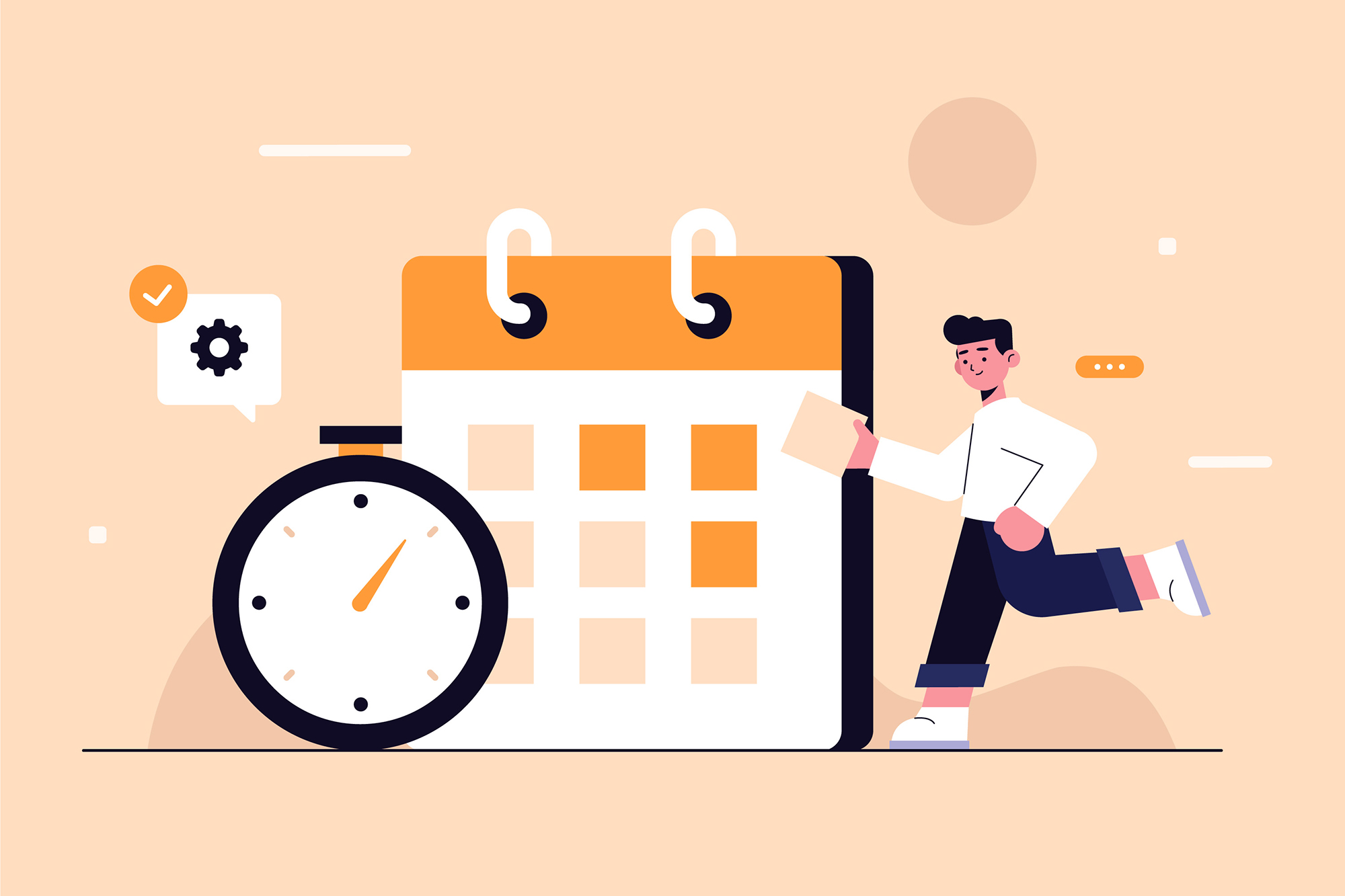 Time Attendance Management System
Punctuality can say a lot about a person's character, which is why many organizations pay a lot of attention to this information. With CardBiz's Time Attendance Management System (TAMS), we combine a smart attendance terminal with a web-based system that tracks, manages and automates various features simultaneously and in real-time.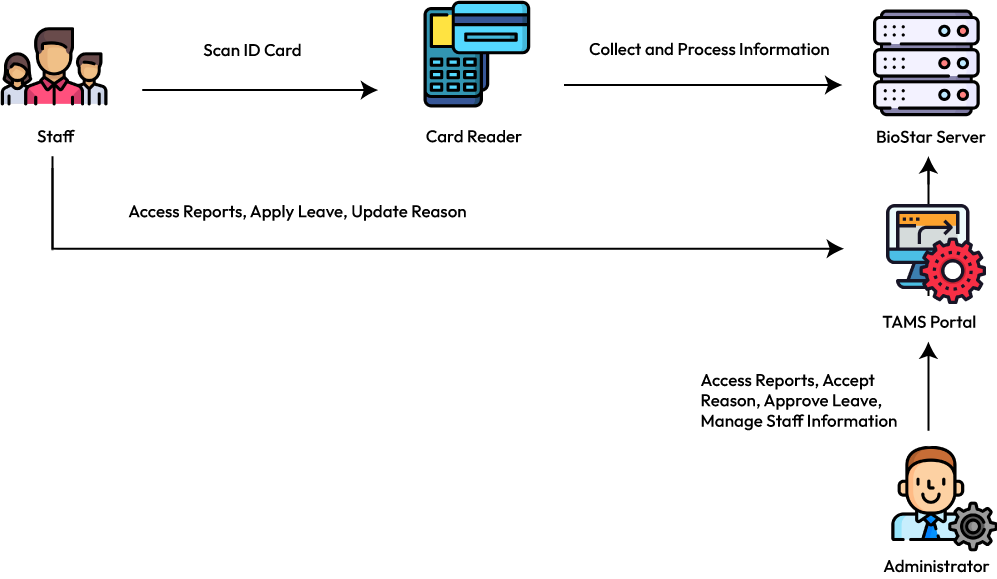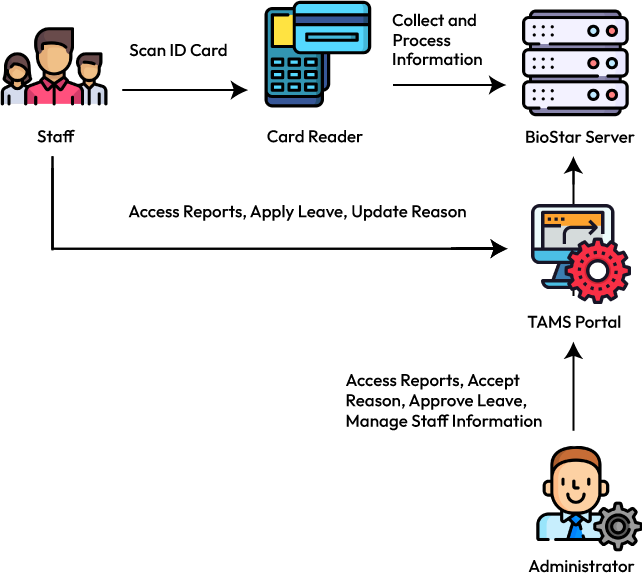 Increase your workforce productivity
With CardBiz Solution TAMS, staff attendance information can be monitored, presented and analyzed on a real-time basis, thus helping company management have a clear insight into their workforce productivity. Reach out to us today on how we can transform your business.
Get in touch