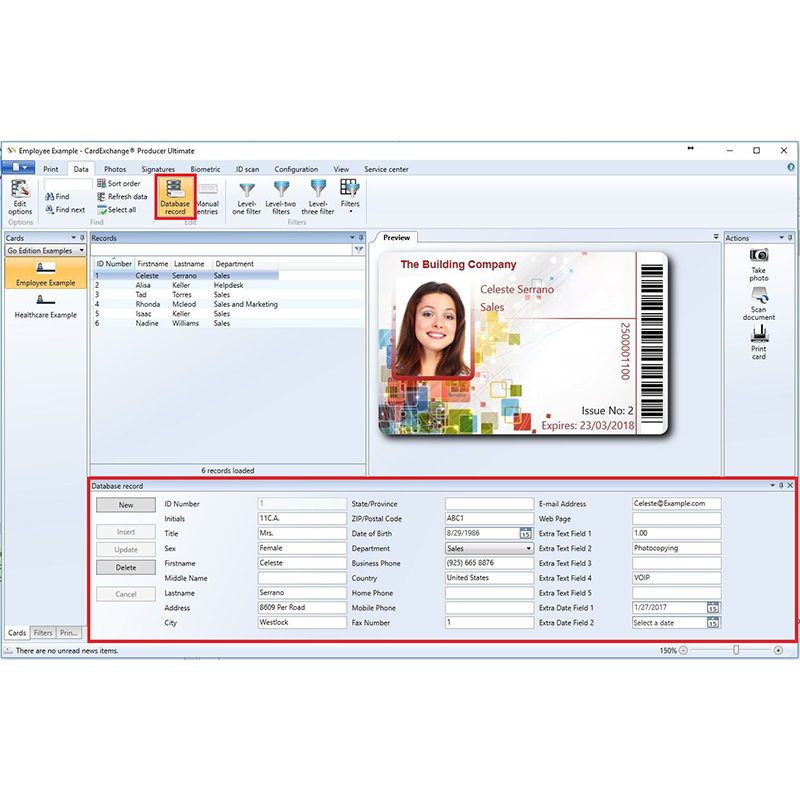 CardExchange Producer
Unlock The Power of Card Designing
Instil Your Brand & Identity In Every Card
Available in different editions to suit your individual application, CardExchange™ Producer gives you all the tools you need to create the perfect card layout and issuance databases for your requirement using a simple step-by-step process. With just a few clicks, CardExchange™ Producer makes it easy to create, connect, encode, and produce identity cards for a wide variety of organizations, including schools, universities, and enterprise access control systems.
Designed with issuers in mind, CardExchange™ comes with optional pre-loaded card layouts to help save time and maintain consistency before you start producing cards. Alternatively, using the card wizard feature, you can create your own unique card designs in just a few clicks.
CardExchange™ also offers the option to use pre-defined databases, or the option to connect to your own database(s). Using the drag-and-drop feature, you can easily add database fields to your card layout without the complicated need to manually map each data field.
CardExchange Producer Video
Get The Most Out
Of Your Product
Maximize the full potential of your Card Exchange Producer in a variety of industries.
Create-a-Card Wizard
Creating a new card using the Create-a-Card Wizard in CardExchange® Producer.
How To Design A Card in CardExchange® Producer
Create and design a card in CardExchange® Producer.
How To Use Network Activation in CardExchange® Producer
Use Network Activation in CardExchange® Producer
Card Exchange Producer Downloads
We are happy to help
Interested in any of our products or solutions? Reach out to us today.
Contact Us